Interview with Stacie of Halo Soap
Are your Lips on Crack?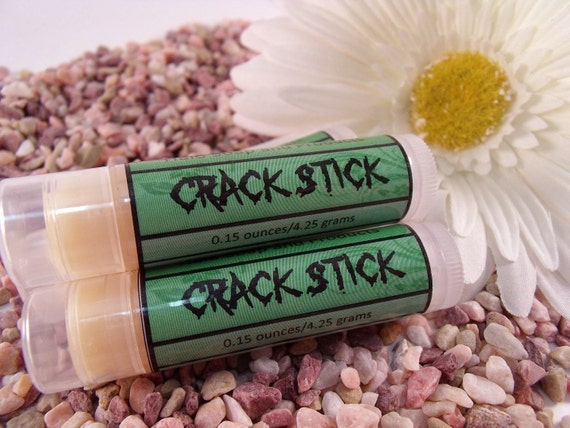 Few people get into their line of work because of a hit movie. Even fewer have the gumption not only to stick with it, but to turn it into a successful establishment with two retail shops and a possible third on the way. For Stacie Cherubini of Halo Soap, such a tale exists.
"I started making soap because of the movie Fight Club," Cherubini said. "Brad Pitt makes soap in the movie and back in the day, I had a male friend who was awkwardly obsessed with Brad Pitt. He decided that since Brad made soap in the movie, we had to try making soap. That lasted about a week for him, but I kept going with it!"
With her new found passion and quality soaps, Cherubini started her company. She settled on the name, Halo Soap due to her last name: Cherubini, which means "little angel" in Italian. Don't let this angelic name deceive you. Cherubini's shop promotes natural (mostly vegan) products with an edge. Absinthe chap-sticks, Mojito soaps, and my personal favorite-the Crack Stick-gives this shop a funky personality.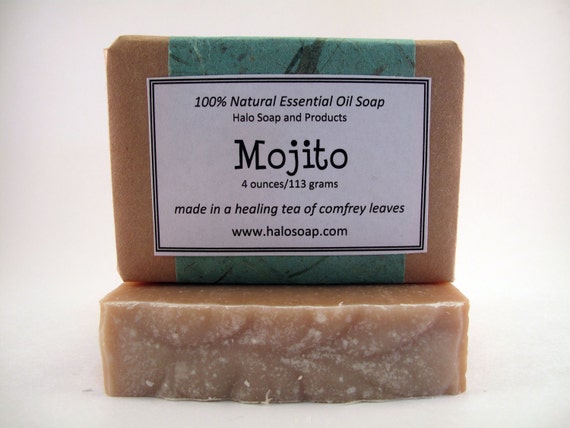 Many beauty products, such as this Mojito Soap, come with an eccentric style. While others, such as her Rose Water Bath Bomb Fizzy, come with a frilly style likened to the products at Lush. But one thing remains the same among Halo Soap products: she keeps her ingredients natural.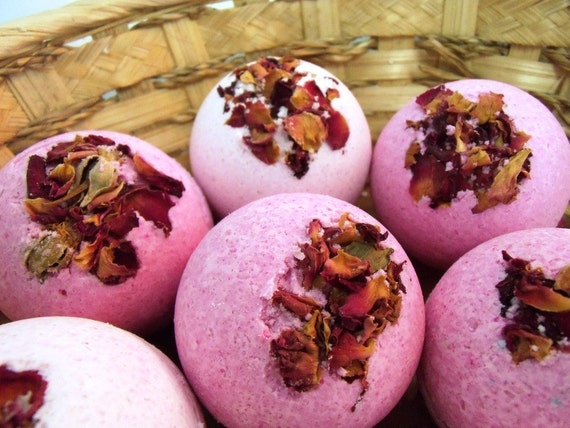 I recently purchased two Crack Sticks, Cherubini's popular line of vegan chap sticks. Needless to say, I was amazed with the results. With one smooth swipe, I had become a fan of Cherubini's product, and a returning customer. My favorite in the line, the Vanilla Crack Stick, is made with 2% Menthol Crystals. This creates a tingling sensation that keeps me coming back for more. And suddenly the name rang true.
"The reason we called it crack stick wasn't to associate it with "'cracked lips'", Cherubini said. "We call it Crack Stick because it's like crack cocaine for your lips!"
She admits that at times, she does tell people that the name is associated with cracked, chapped lips. But that's only if they seem to be amused with the real reason. Since RLW comes with a sense of humor, I can't help but chuckle at the story behind Cherubini's real reason as well as her "cover up" story. 

After my first application of her vegan chap sticks, I was wasn't surprised to find that Cherubini's Crack Sticks were compared to one popular retailer: Burt's Bees.
"I actually never realized the crack sticks were similar to Burt's Bees until a customer pointed it out to me," Cherubini said. "I had never used Burt's Bees lip balm! The main difference would be that mine is vegan."
At Halo Soap, vegan beauty lovers will find the Holy Trinity: 1) quality vegan products, 2) wonderful prices, and 3) a shop owner with heart and spunk.
Currently, Cherubini has two retail shops opened in the greater Milwaukee area of Wisconsin and is in talks of opening a third shop in a different state, along with her friend.
"Things are definitely moving in the right direction!" Cherubini said.
~Live Well!